Things To Do Kalamazoo, MI
What makes Kalamazoo so memorable is its unique blend of experiences that are a must to discover in person! The city has top attractions that are constantly evolving, creating new popup experiences, debuting new works, and hosting events that attract both locals and visitors alike! Below is a list of our favorite places to go, eat and experience in Kalamazoo! There really is something for everyone here with no shortage of fun things to do either this weekend or weekday!
Take a look at our top 10 places to go to help you make future plans with friends and family! Check out Festival Place, perfect for any outdoor gatherings like concerts, BBQ's or festivals. Or if you're looking for a more peaceful adventure, take a drive past Asylum Lake Preserve, where you can be more in touch with nature! There is truly something for everyone in Kalamazoo, MI.
TOP 5 PLACES TO GO IN KALAMAZOO
Arcadia Creek Festival Place covers two acres of Kalamazoo's flourishing Central City. A bandshell with a permanent stage, fountain plaza, and covered picnic and special event area, as well as gorgeous theme gardens, landscape art, and lighting are just some of the features of this unique venue. Arcadia Creek is the site for community celebrations and numerous annual festivals, including Blues Fest, Rib Fest, and Taste of Kalamazoo. The space accommodates up to 8,000 people.


145 E Water St, Kalamazoo 49007

The Kalamazoo Wings are a professional minor league ice hockey team in Kalamazoo. They are affiliated with the Vancouver Canucks. Their home stadium is the Wings Event Center. A Kalamazoo Wings game is a great night of family fun. Go K-Wings!


3600 Vanrick Dr Kalamazoo, MI 49001

Want to shop in Kalamazoo? You're in the right place! The nation's first outdoor pedestrian shopping mall, the Kalamazoo Mall, was constructed in the heart of downtown in 1959. To this day, Kalamazoo's downtown is still easily walkable. Stroll the pleasantly landscaped mall to discover all of the boutique shops that have become staples. The cultural, retail, and commercial center for Southwest Michigan offers unique retail, restaurants, and entertainment opportunities to visitors. A variety of special events also occur every year. Take a look at their website today to see all of the upcoming events in downtown Kalamazoo.


Downtown Kalamazoo

Asylum Lake Preserve is a 274-acre parcel of land that is owned by Western Michigan University. The lake and adjoining property lie in the West Fork of the Portage Creek Watershed. The land is preserved as a passive-use recreation area under an agreement between the city of Kalamazoo and WMU.


3836 S Drake Rd, Kalamazoo, MI 49008

The Crossroads is a shopping mall located in Portage, Michigan. The mall features four anchor stores (Macy's, JCPenney, Sears, and Burlington Coat Factory), as well as 100 other stores and a food court. From in-store demos and classes to a wide variety of entertaining activities, The Crossroads always offers fun experiences for its guests.


6650 South Westnedge Avenue, Portage, MI 49024

Top 5 Amazing Places To Eat In Kalamazoo
Kalamazoo, MI is home to many great restaurants. Many of these are very close to Arcadia Grove. Try them out today!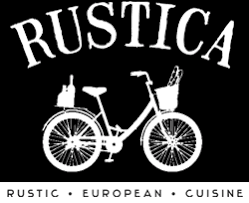 Head chef Chris Kidd, a graduate of the culinary institute of America, and his team at Rustica specialize in serving house-cured meats, homemade cheese, and more than 180 different bottles of wine, sourced from all over Europe. The interior works harmoniously with the food to create a truly convivial atmosphere that guests will not forget. Main meals include braised lamb shank with house bacon and confit potato, as well as pan-roasted Michigan chicken and smashed seasonal potatoes.
236 S Kalamazoo Mall Kalamazoo, MI, USA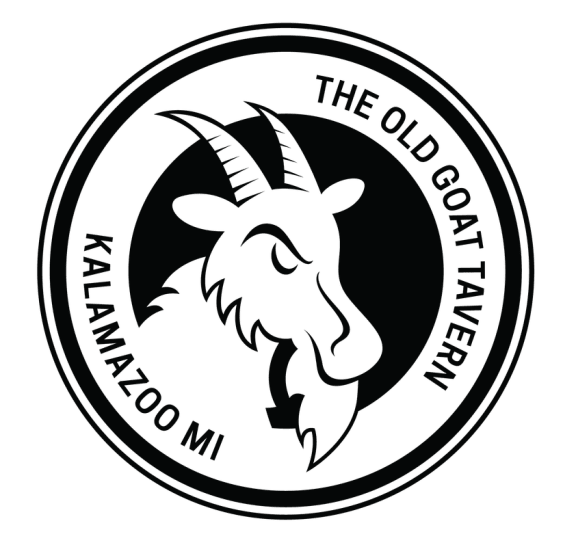 The Old Goat Tavern is one of Kalamazoo's favorite eateries that is sure to make for a great experience whether you are there for lunch or just a drink. At the Old Goat Tavern, you will find familiar favorites like Tacos, wraps, and burgers. The Burgers are an old goat specialty with great burgers like The Goat, Moo Oink & Quack, and the Tavern Burger. After you have the perfect burger, finish off your meal with some deep-fried Oreos or a root beer float. At the Old Goat Tavern, you can also enjoy their wide selection of Michigan microbrews on Tap!
2731 West Michigan Avenue Kalamazoo, MI 49006


The Kalamazoo Beer Exchange is a colossal building, covering two floors. The Beer Exchange offers 28 rotating draught beers, sold in the manner of a stock exchange, so prices are dictated entirely by popularity. Throughout the day, beer crashes take place and prices drop to their all-time low. The Beer Exchange offers a range of great pub dishes, all of which are created in the open kitchen, where guests can watch their food being prepared. Dishes include home-style meatloaf, chicken pot pie, served with a sweet potato crust, and roast mushroom crepes, complete with spinach and a Caprese salad.
211 E Water St Kalamazoo, MI, USA



Perched in a high rise in downtown Kalamazoo, the Crow's Nest is one of Kalamazoo's go-to restaurants. Open for almost a decade, the Crow's Nest serves a fine array of food and drink seven days a week. While the restaurant serves food upstairs, the bakery and café downstairs offer a range of brilliant coffee and pastry goods. A popular spot for breakfast, the Crow's Nest prepares dishes such as the breakfast BLT, steak and eggs, and a breakfast burrito. Other options include amaretto pecan French toast, a classic Ceasar salad, and the K'zoo tofu stir fry, which is veggie-friendly.
816 South Westnedge Avenue Kalamazoo, Michigan, 49008, USA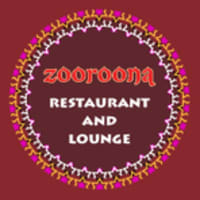 In Arabic, Zooroona literally translates as 'come visit us'. As the name suggests, it is highly recommended that you give this fantastic Middle Eastern restaurant a try. Founded by the Mandwee brothers after they immigrated to Michigan in the 1980s, the restaurant is now the go-to place for the cuisine of the Middle East. Starters include dishes such as falafel, baba ghannouj, and dolmeh, which are grape leaves stuffed with rice and vegetables. Mains are a hearty affair, with spiced beef and figs, Lebanese lamb medley with hummus, and spinach and cheese pie all available throughout the day.
1710 W Main St Kalamazoo, MI