10 Tips On How To Have a Dog in an Apartment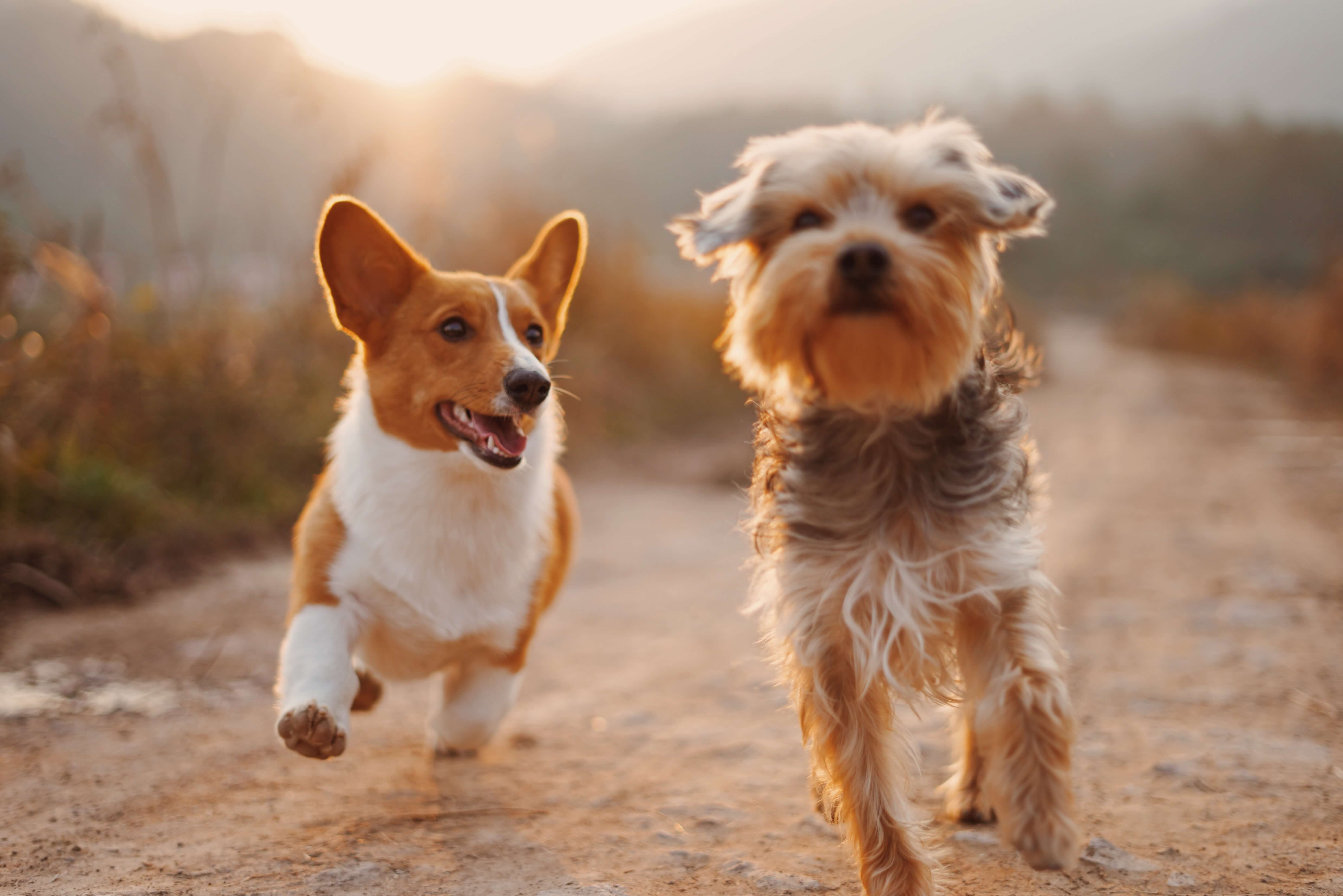 10 Apartment Hacks For You and Your Dog to Use!
October 20, 2021 | Arcadia Grove Apartments | Apartment Tips
DOG APARTMENT TIPS
Our furry friends are some of our best friends! They are just as much of a "child" or part of the family as any other member. We would do anything for them, and that includes finding the perfect home for them as well as for ourselves. To help you, we have created a list of 10 dog apartment tips. Many apartment communities will have rules and regulations for pets that are meant to keep your dog and others safe.
How do you choose the right community for you and your dog? Is this your first time owning a pet – where do you even begin? Look no further than these ten ideas and tips to give you much-needed ease and insight on many of your probing questions about renting an apartment with your pet.
1. START HUNTING EARLY FOR YOUR "FUR-EVER HOME".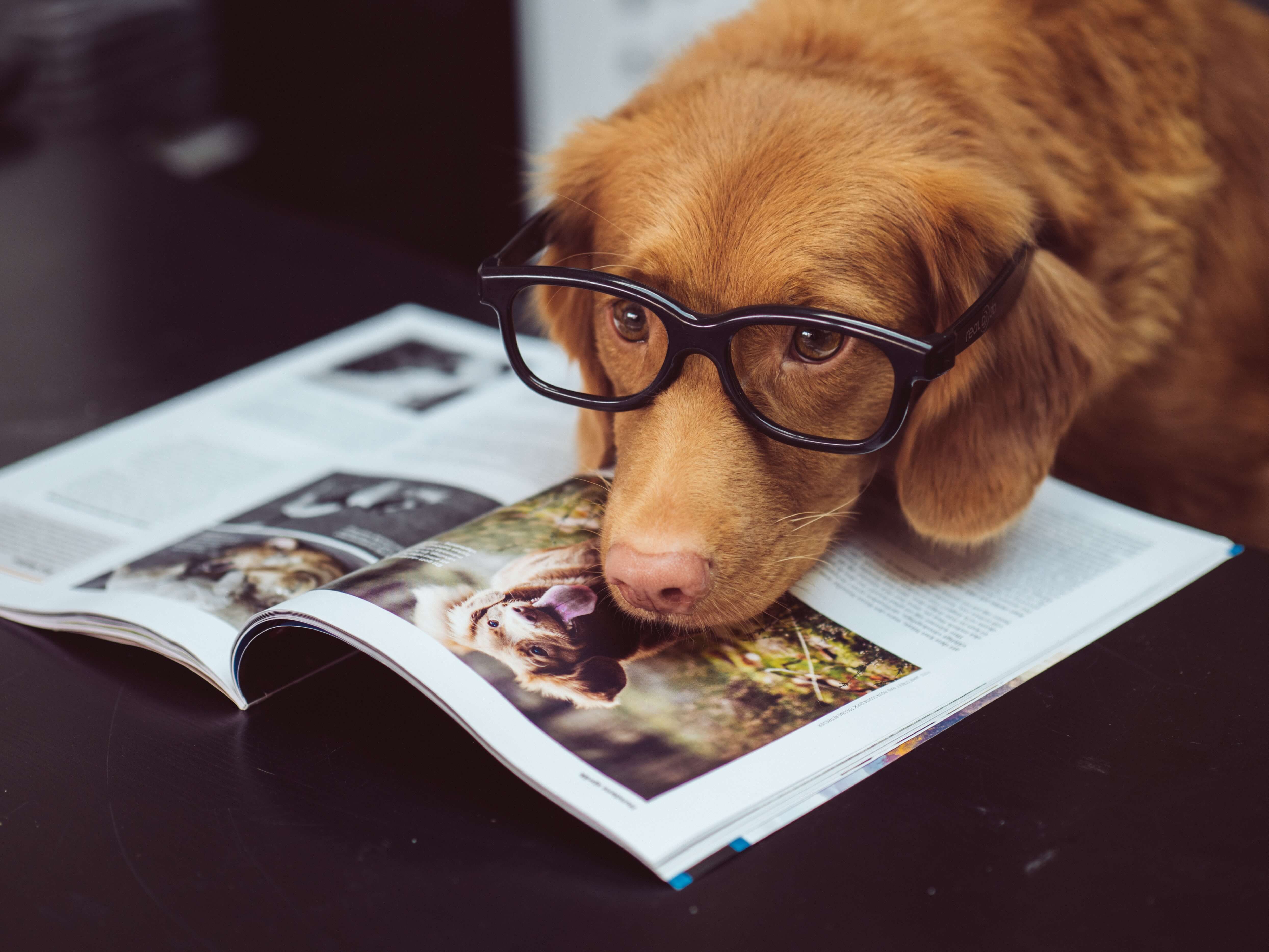 Start researching and start it early. It is often true that renters who come with dogs will fill out more applications than a renter who does not. This process could take a little longer as well. Communities that welcome pets will have it big and bold on their website, along with any additional information you may need to know. This hunt is the most important because the community will be housing not only you but also your furry friend and their needs. Check their Pet Policy pages to learn more about the initial fee. Is it non-refundable? Does it transfer to a new apartment within that same community? How much is the monthly rent? Are there pet amenities like a dog park or walking trails nearby/on the property? Make sure you ask these questions during your tour so you can make the best decision for you and your pup!
2. PREPARE YOUR RENTAL QUESTIONS AHEAD OF TIME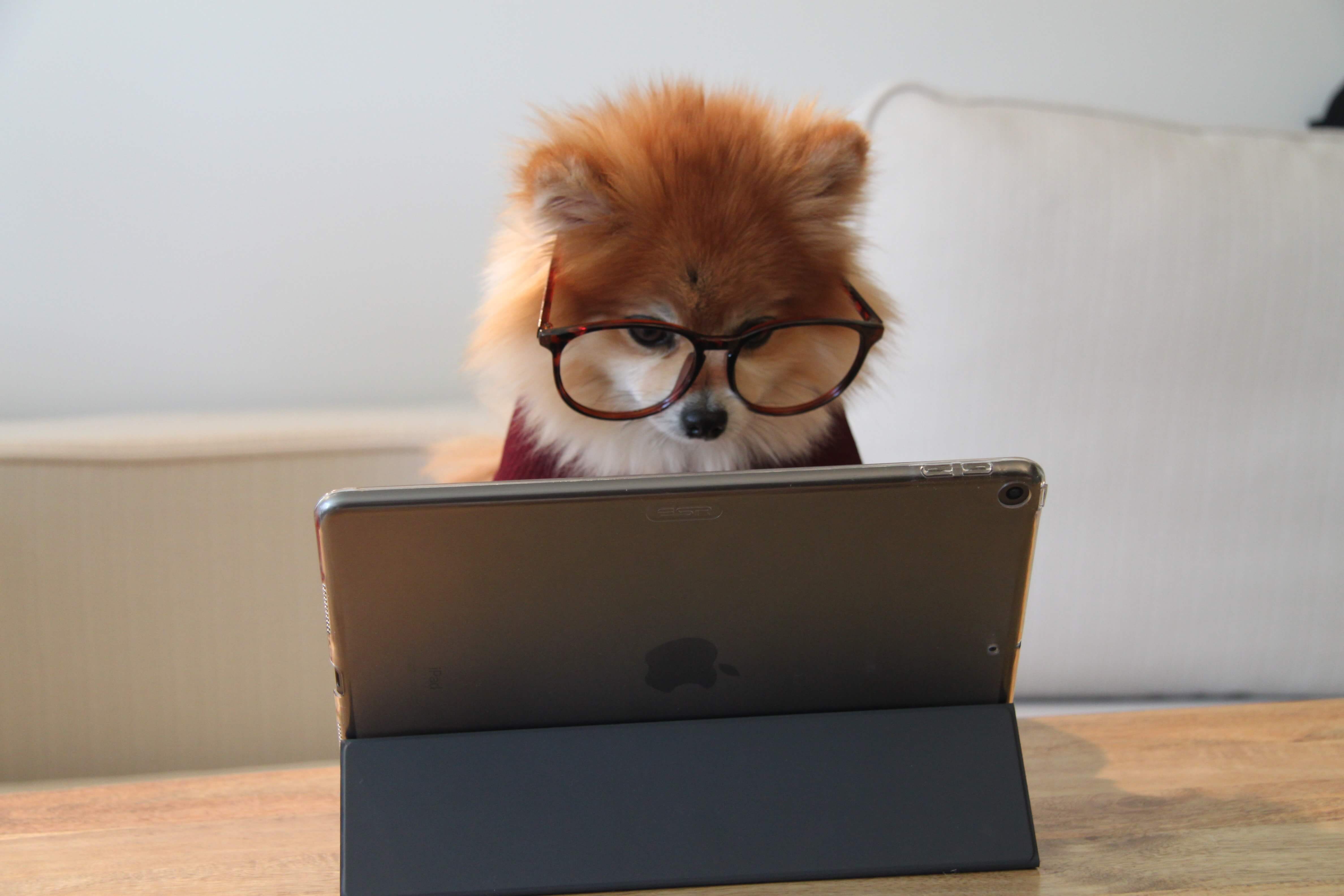 As stated in the intro – your pet is your child. You will probably have just as many questions for the community team as you would if you were taking your pet to the vet for a checkup. Communities may have specific breed restrictions or even weight limits they need to adhere to. Check out the rules for our pet-friendly apartments.
Where will my pet be able to run and play? Is there a dog park and or doggie station helpful when taking my pet out to use the restroom? Are there resident events geared towards our furry friends? All questions are important and valid as a pet owner, and you will want to be sure they get answered.
3. MOVING WITH PETS CAN BE STRESSFUL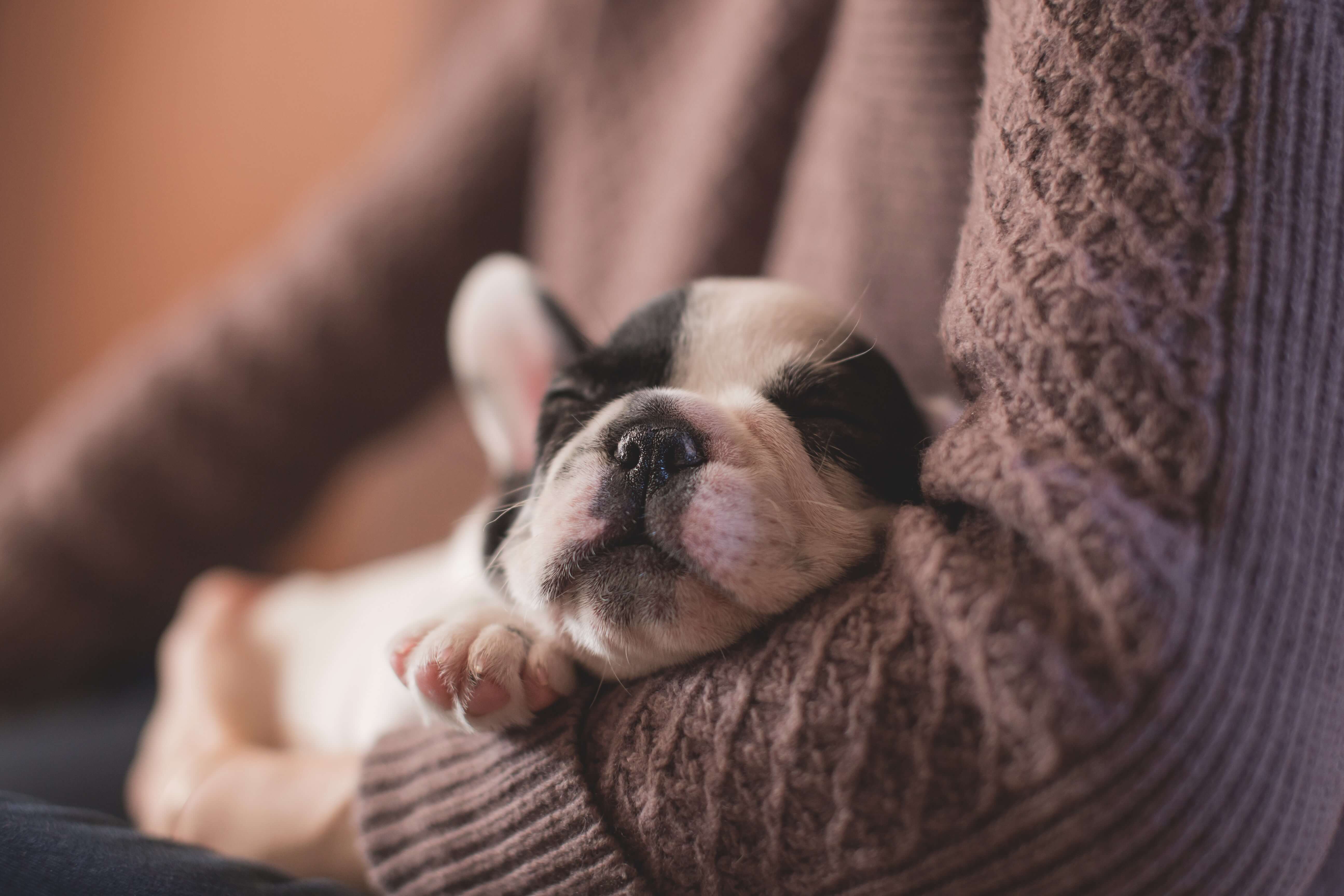 Moving is stressful in itself, and it often can be more stressful when adding in a pet. They are being moved out of their comfort zone and into a whole new world. To make the actual move easier, pre-pack your pet's food and toys. Portion out their food and put it into separate zip lock bags to be ready and accessible. You can also pick out a few toys for the car ride/first few days in your new home, so you do not have to dig through your belongings once you arrive. When you are moving, make sure to keep your pet in a separate room if possible. With movers coming and going, the odds of your pup running out the open door is possible, so be sure to keep them occupied in a separate room with toys, food, and water so they can get acclimated to the new space and give you one less thing to worry about.
4. FIRST-TIME FUR PARENT?



Congrats! You have just brought home your first puppy! As excitement is probably a considerable emotion, another maybe "I do not even know where to start in "puppy proofing" my home!" Be sure shoes, clothing, trash, etc. are always picked up off your floors! Keep your toilet seat down – let us not have swim lessons from the get-go! For any rooms you do not want them in, keep those doors closed and or rooms blocked off. Using treats as a way to reward your new pup for good behavior is also a great move! There are plenty of dog blogs out there for you to read up on prior to bringing home your new best friend. Those tips will help you and your puppy transition to becoming family.
5. APARTMENT HACKS FOR DOGS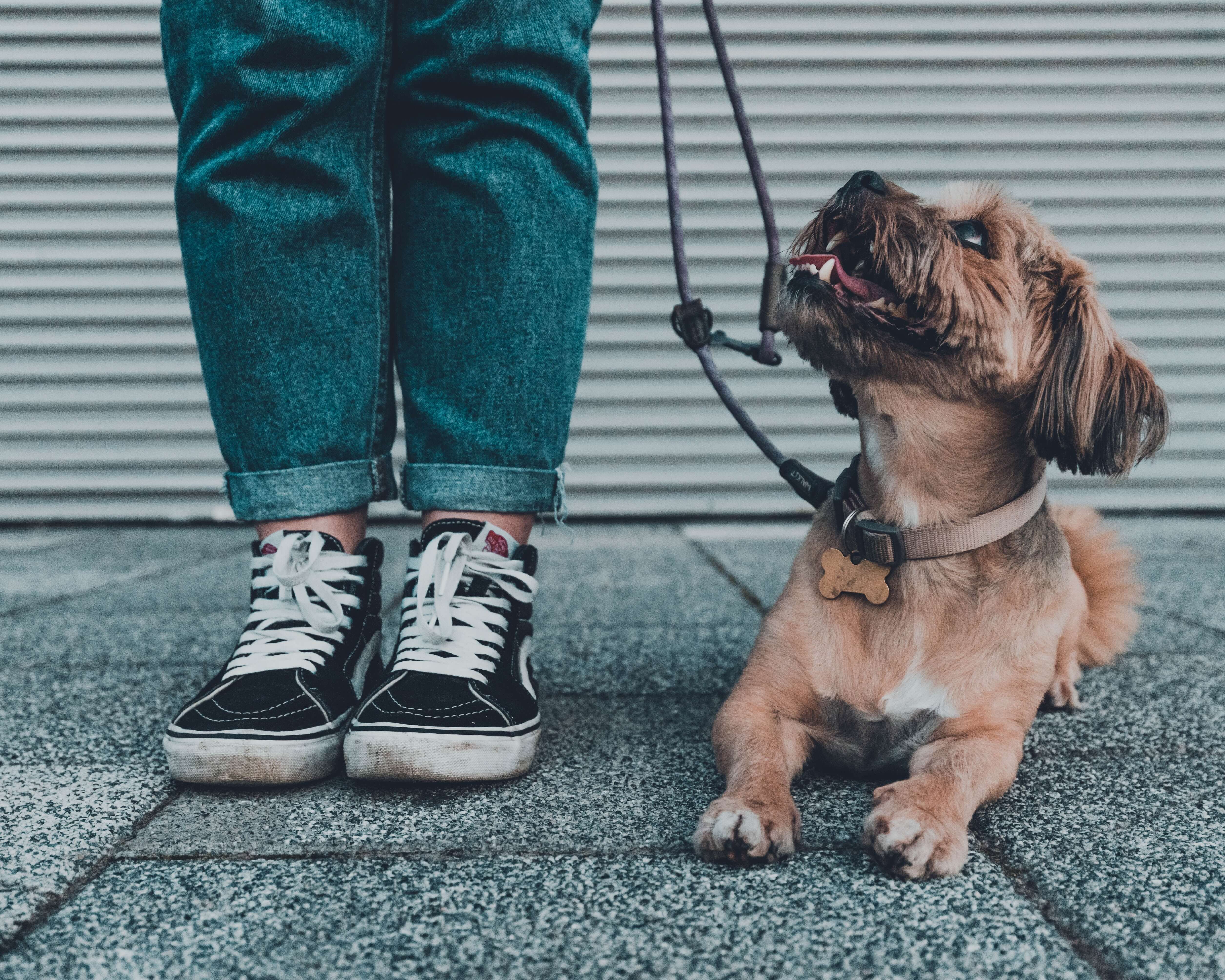 Be sure to train them on well-behaved manners and behavior. Practice walking on a leash before moving in if your dog has never had to be on one before. Let them know when the appropriate times are to bark and not. Their well-behaved attitudes will help you and others around you in your building enjoy your pet that much more! Probably the most important advice we can give: clean up after your dog! Some apartment communities will take a sample of your dog's droppings for DNA tracking in the event there is a poo-bandit on the run. Cleaning up after your dog is the easiest way to keep your community clean, avoid fines, and keep everyone happy!
6. MAKE THE TIME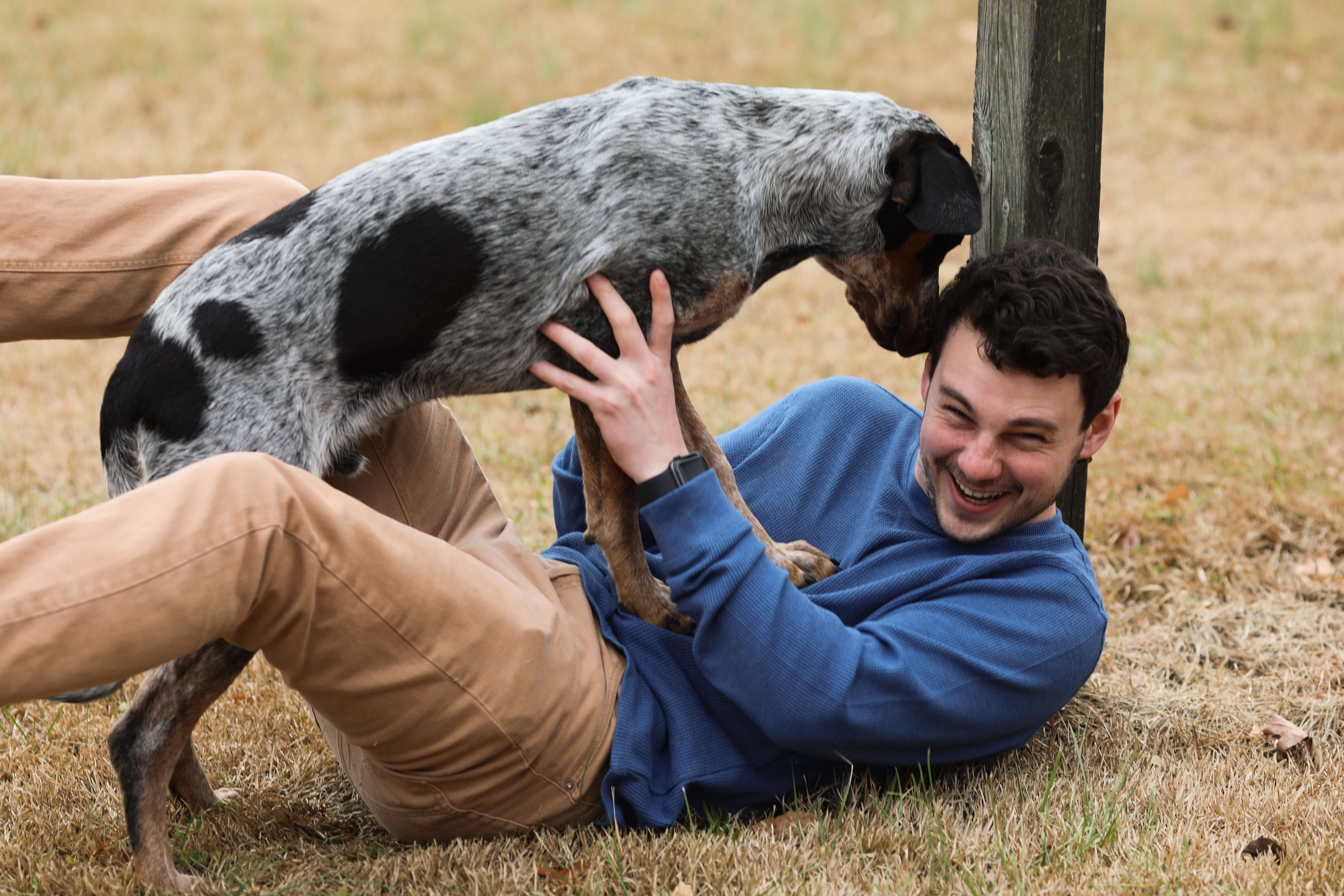 We all live relatively busy lives. We are probably spending the majority of our time working, being social with friends and family, and, yes, being sucked into the social media world. It is crucial to make the time that your pet needs to be cared for more than ever. Apartment living can be small, and your neighbors may be on the other side of your wall. It is essential to be home and present for your pet to refrain them from barking or whining all day or being neglected. It's best to keep your pet on a schedule as much as possible. Train them to go out in the morning and evenings so they won't make a mess elsewhere in the apartment. And always remember, your pet may be a small part of your life, but to them, you are their whole world! Spend as much time with them as you can, while you can.
7. INVEST IN YOUR PET COMMUNITY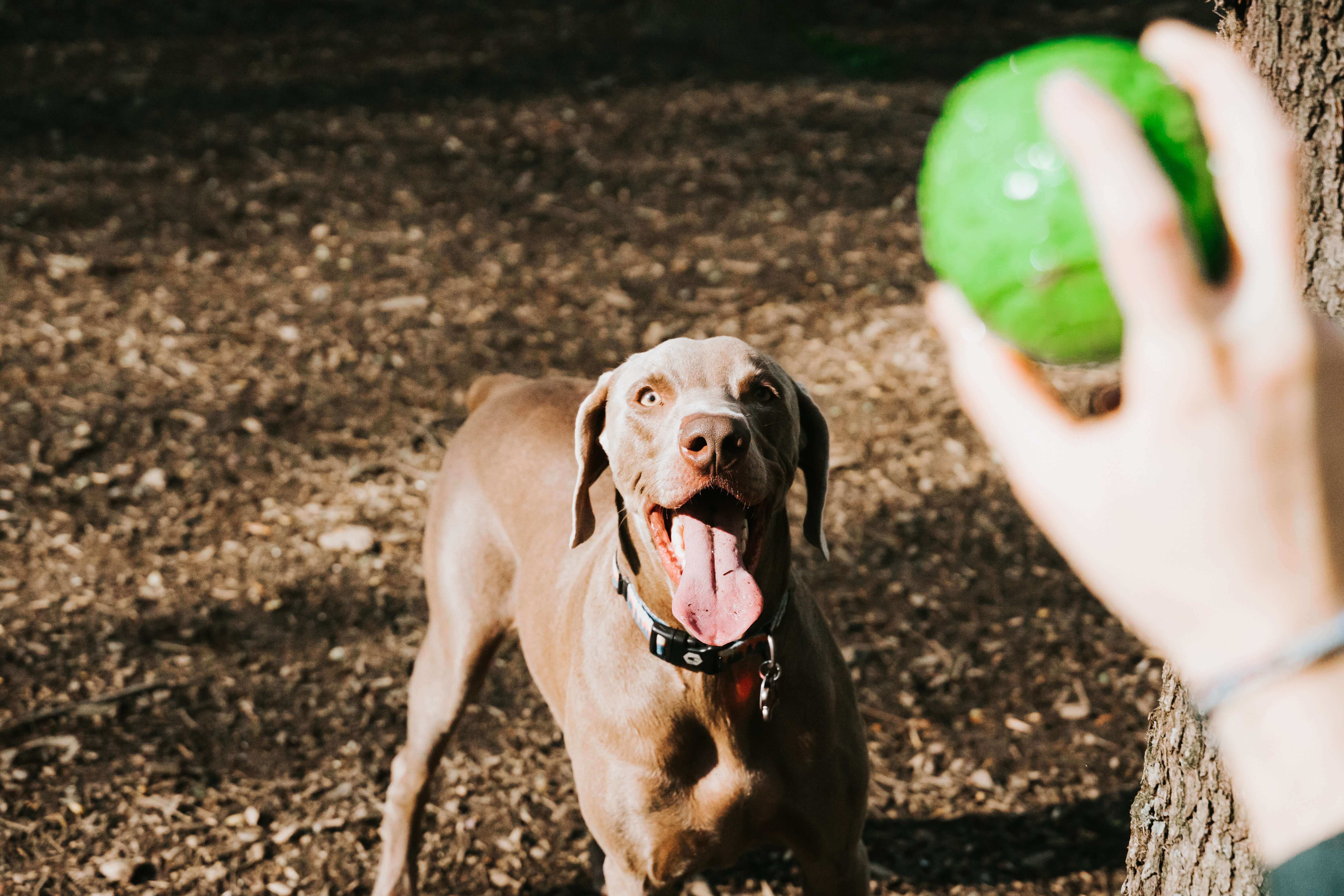 A lot of pet-friendly communities have many opportunities for your pet to enjoy! Be sure to see if your community has a dog park, a doggie splash pad, or open greenery/land for your pet to run on-site. If not, research dog parks in your new area! With the increase of renters looking for a pet-friendly apartment, the odds of finding a new place to live that encompasses dog-friendly amenities are high!
8. FUR- RESIDENT EVENT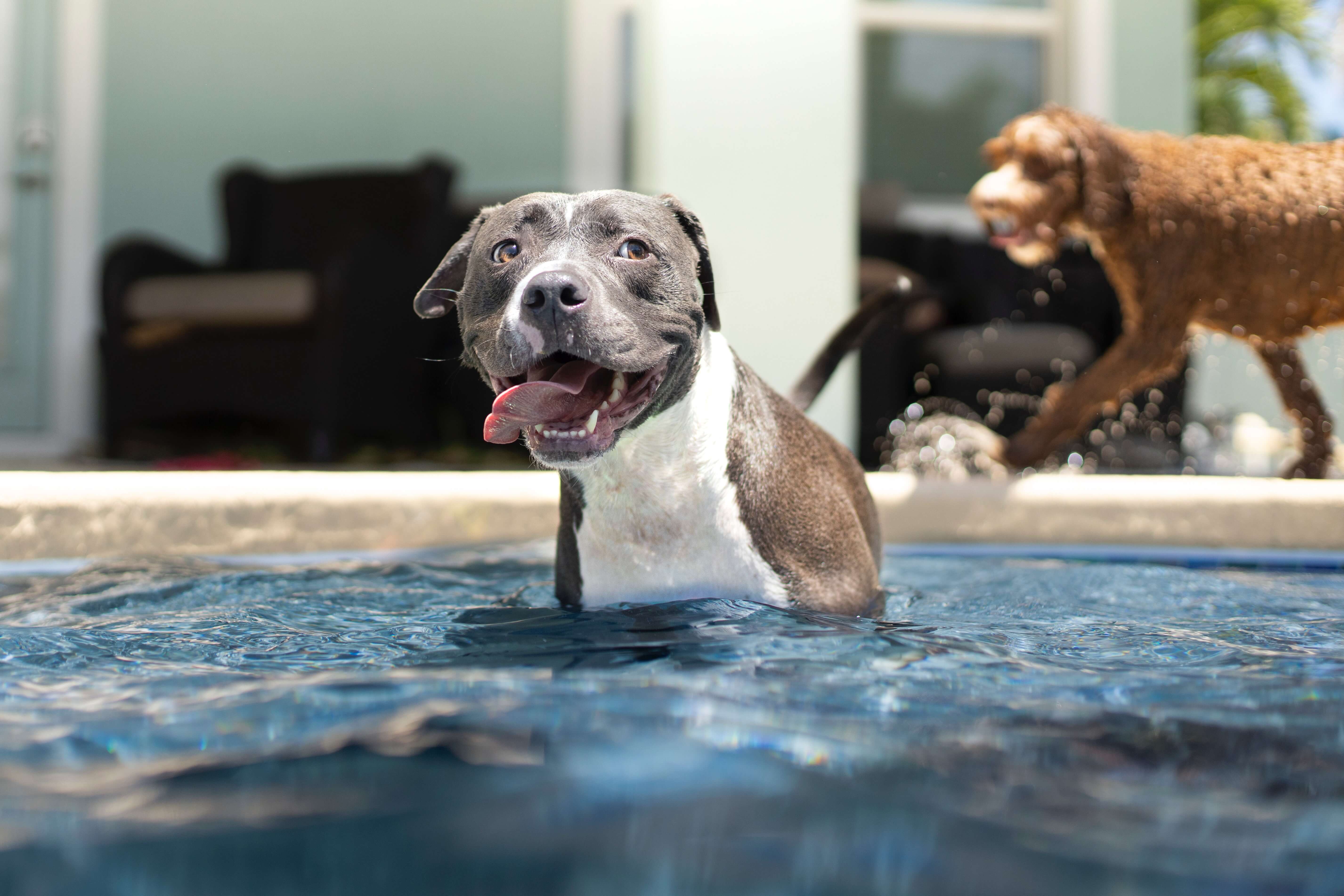 Look out for Resident Events that include your furry friend! "Yappy Hours" are popular for both pets and their humans! Your pet will get to mingle and play with other dogs while you will be able to meet others in your community. Communities with pools will often host a "Puppy Plunge" where all dogs can use the pool the last day of Summer before maintenance closes the pool. Not all communities host events but if yours does, be sure to take full advantage!
9. HAVING A DOG IN AN APARTMENT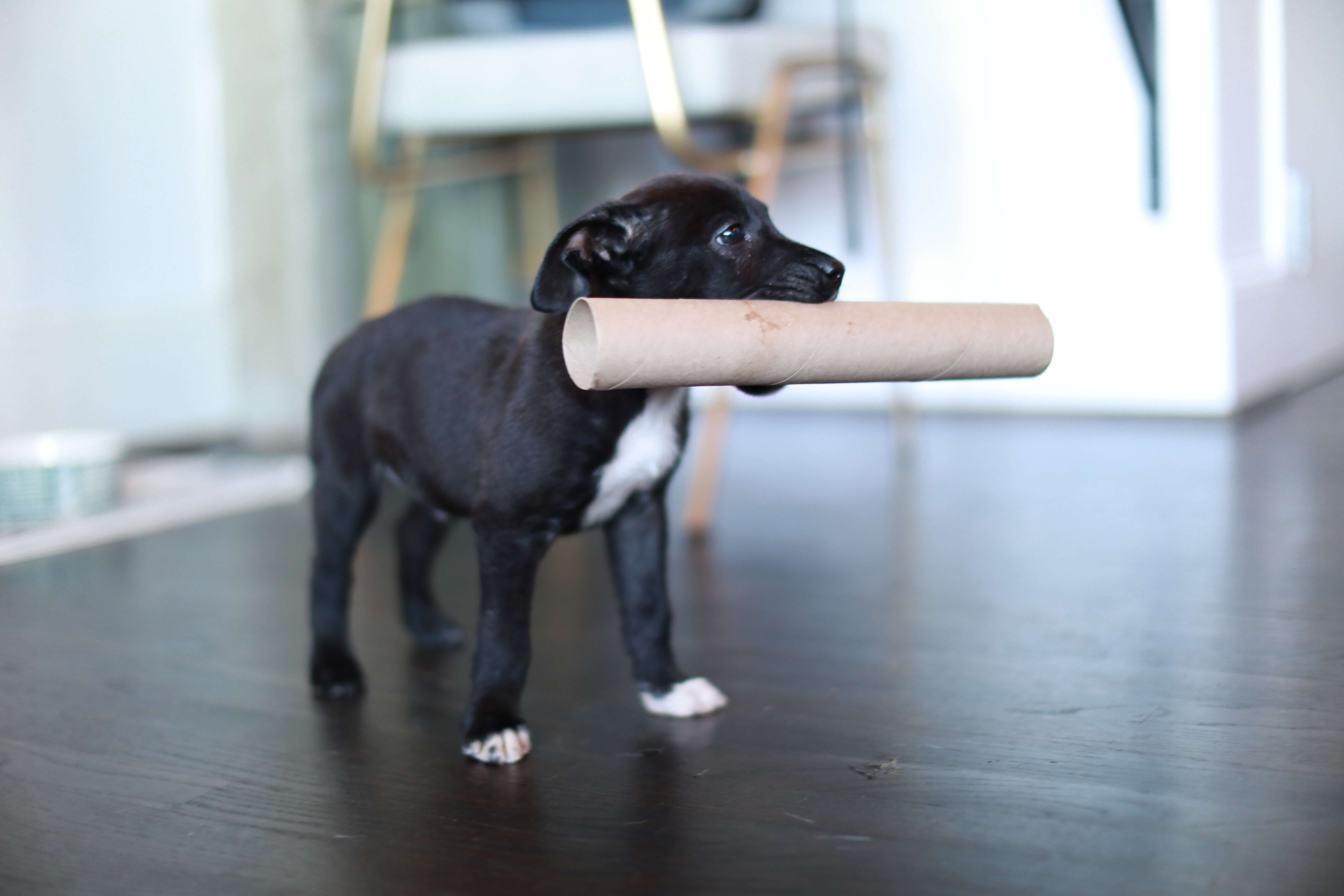 Not all residents in your community will be as welcoming to the idea of pets as you may be – and that is ok! Keeping open communication with your neighbors is always helpful. Open communication will benefit all parties, especially if you accidentally "missed your pet's mess" by their front door, or your meeting at work ran late, and your dog has been whining to go outside all afternoon. Developing that relationship between your neighbors and your pet is also helpful in your neighbors talking positively to your pet.
10. "PAWING" IT ALTOGETHER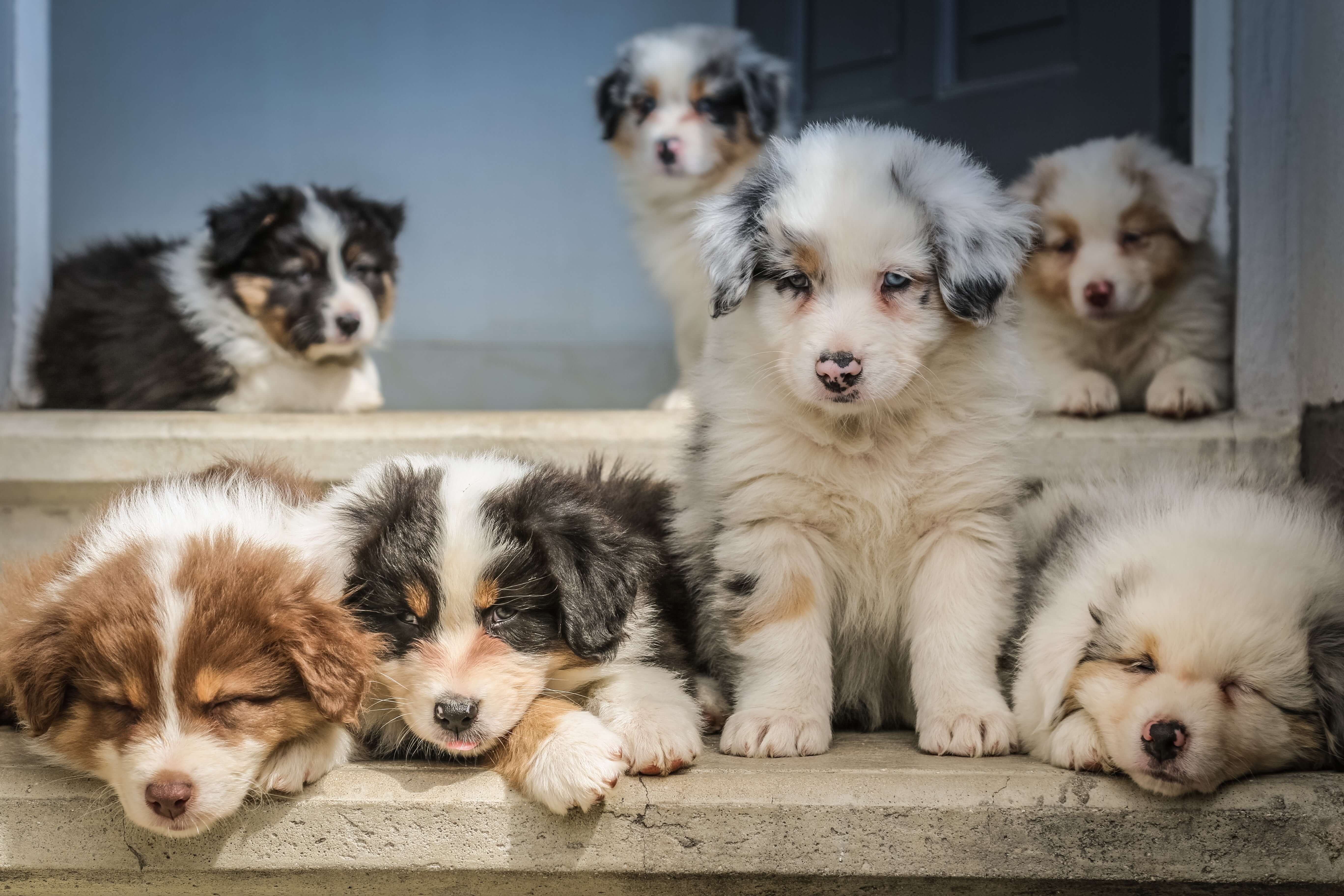 Let us put it all together. Do your research for your pet, make the time for your new furry friend, and use the above tips and tricks to make your neighbors happy and move a breeze! Invest in your pet while you are living in your community. Check out the events, the dog park, and much more! Do not forget that your home needs to be equipped for not only you but them too! Living with your best fur friend is going to be puptastic!
We hope you've learned something from our dog apartment hacks and can put them to use in your apartment!